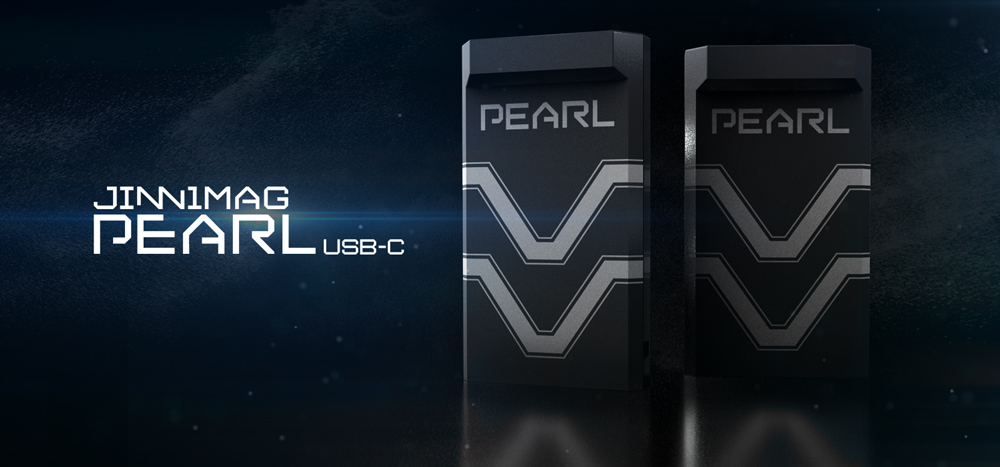 JinniMag 240GB
PEARL USB 3.1 Type-C
Direct access to R3D files without ejecting JinniMag

†

Marvell

®

+ ASMedia

®

Engines Combined
R/W 16x Multi-Sector Transfer for 8K HFR and HDRx Recording
100% RED MINI-MAG

®

Compatible
CNC machined airplane grade Aluminium natural-cool body design
GBP £750
(+Tax) FREE SHIPPING
Get R3D files out during your shoot
Stick a USB cable and access RAW files between shots
†
JinniMag PEARL allows direct access to R3D RAW files for DIT, dailies editor, etc. while shooting, even in hard-to-access camera situation, such as when the camera is on a crane or carefully balanced on a Gimball
† No simultaneous access to preserve data-rate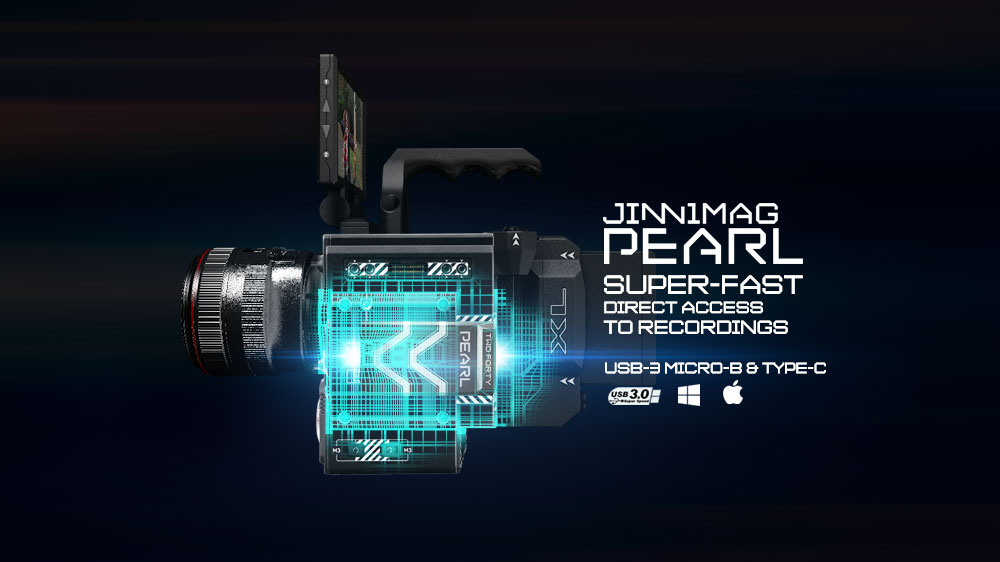 MARVELL
®

ous ASMedia

®

. Wow!
Reliability meets SuperSpeed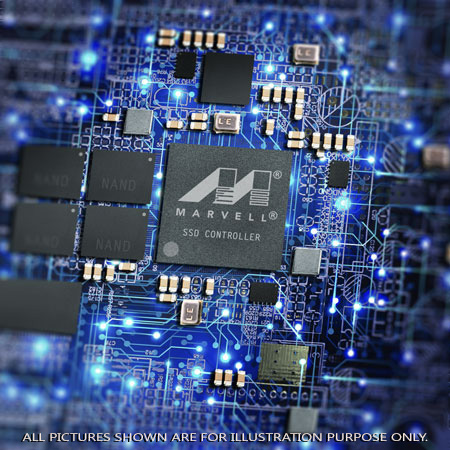 Marvell's World-class architecture and groundbreaking high performance ECC + Integrated ASMedia 8-bit micro-processor with embedded RAM and ROM. Now we're talking...
Indulge in 8K!
Full compatibility with RED Mini-Mag

®

100% compliance with Super-Fast USB3.0 R1.0 Specs
2x Integrated Internal Voltage Regulator
Support USB Super-Speed, High-Speed and Full-Speed
Spread Spectrum Control of USB3 Type-C and SATA interface to improve the EMI Performance
Support multi-GPIO pins and HBM ESD 2KV and MM ESD 200V
Supports Mass Storage Class, Bulk-Only Transport, USB Attached SCSI Protocol, SATA
Instantaneous Switch to ensure Brain's data priority
JinniMag PEARL 240GB SSDs are based on Marvell's controller. Marvell's SSD controller boasts an open, world-class architecture that supports industry-standard, high-speed NAND Flash interface. Marvell® offers a groundbreaking correction capability thanks to its high performance ECC engine with Adaptive Read and Write Scheme and on-chip RAID functionality. This is combined with ASMedia micro-processor, SuperSpeed USB lines, 25Hz pulse generator and voltage regulators to achieve a unique and flawless product.
100% Compatibility Guaranteed
No camera firmware update will ever stop you